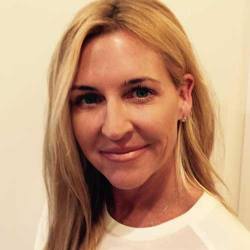 Hi and Welcome! Let me introduce myself and my services at Salon 53. I am a Chiropractic Physician living and working on Catawba Island and serving Lakeside Marblehead. I partnered with Salon 53 to provide chiropractic services in a relaxed environment ideal for healing. This is a unique approach offering hands-on, one on one services from start to finish with just me. If you're looking for the best chiropractic care near you in Ottawa County, look no further than my comfortable office!
Most people are aware of chiropractic, but if you ask me as a chiropractor, I diagnosis and treat musculoskeletal conditions. For example, a patient with neck pain likely will receive ultrasound, electric stimulation, and spinal manipulation. If I feel you need additional services such as a massage, physical therapy, x-rays, MRI's, etc. I can refer you directly for those as well. I treat many conditions such as back and neck pain, headaches, ribs 'out', pulled muscles, knee sprains, shoulder strains, etc.
I would love to discuss and welcome you to have an exam consultation with me at a convenient time for you!
Just call Salon 53 at (419) 734-5353
Bridgett N Urban D.C.